- Nothing more beautiful than the life of a child -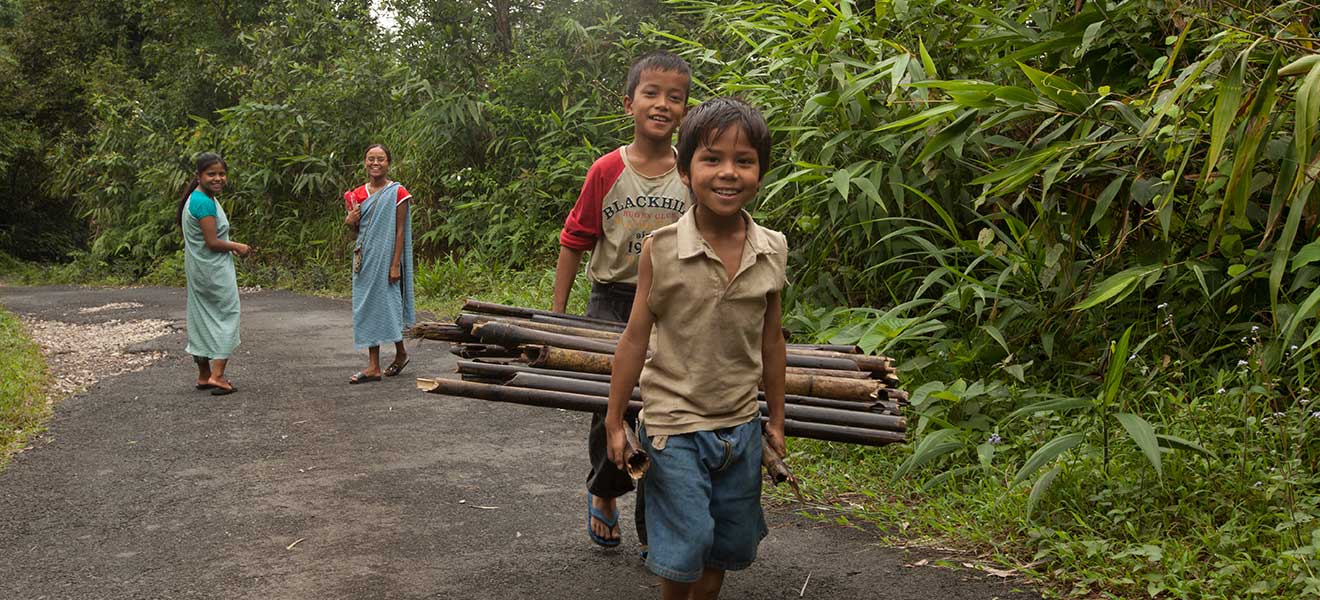 Cherrapunji, located in Meghalaya (North-East India), is the wettest land on earth. Tourists from across the world come to Cherrapunji to enjoy its mesmerizing natural beauty. The nature may be beautiful but not the life of the inhabitants. Most inhabitants live in the high mountains and deep valleys, where they can be reached only by foot. They survive on farming, but the incessant rain makes the land barren and unproductive during the monsoon. The inhabitants of the plateaus generally belong to the Khasi communities, while those living along the Indo-Bangladesh border belong to the Garo communities. The area is home to different languages, customs, and traditions.
A baseline survey was conducted in the villages under the Sts. Peter and Paul Mission, Laitkynsew to assess the social condition of the people living under its territory in order to address it effectively and comprehensively. The findings highlighted the "urgent need of setting up a qualitative and better education system in the area." The survey also highlighted the necessity to set up a school with boarding facility, so that the children coming to this school from far away villages could be accommodated in the boarding. Finally, the need for a community center including workshops and income-generating activities was highlighted.
SOFIA with the help of our generous donors supported the construction of an English medium primary school. The school was inaugurated in 2015. Divine Savior school is now growing in number of students and impact on the region.